To beat COVID-19, let's roll up our sleeves and stick to the rules
The COVID-19 vaccine is necessary to stop the new wave and finally go back to normal: let's roll up our sleeves!
During the Christmas holidays, with many more opportunities to meet people, let's not forget 4 small steps:
Wash your hands often
If you have a fever or other symptoms, let's stay home
Physical distance is paramount
Wear a face mask
Surgical masks (covering the nose and mouth) are always mandatory indoors and also outdoors for small and large gatherings. An FFP2 type mask is strongly recommended.
Follow these rules to combat the spread and protect the Sapienza community and people around you!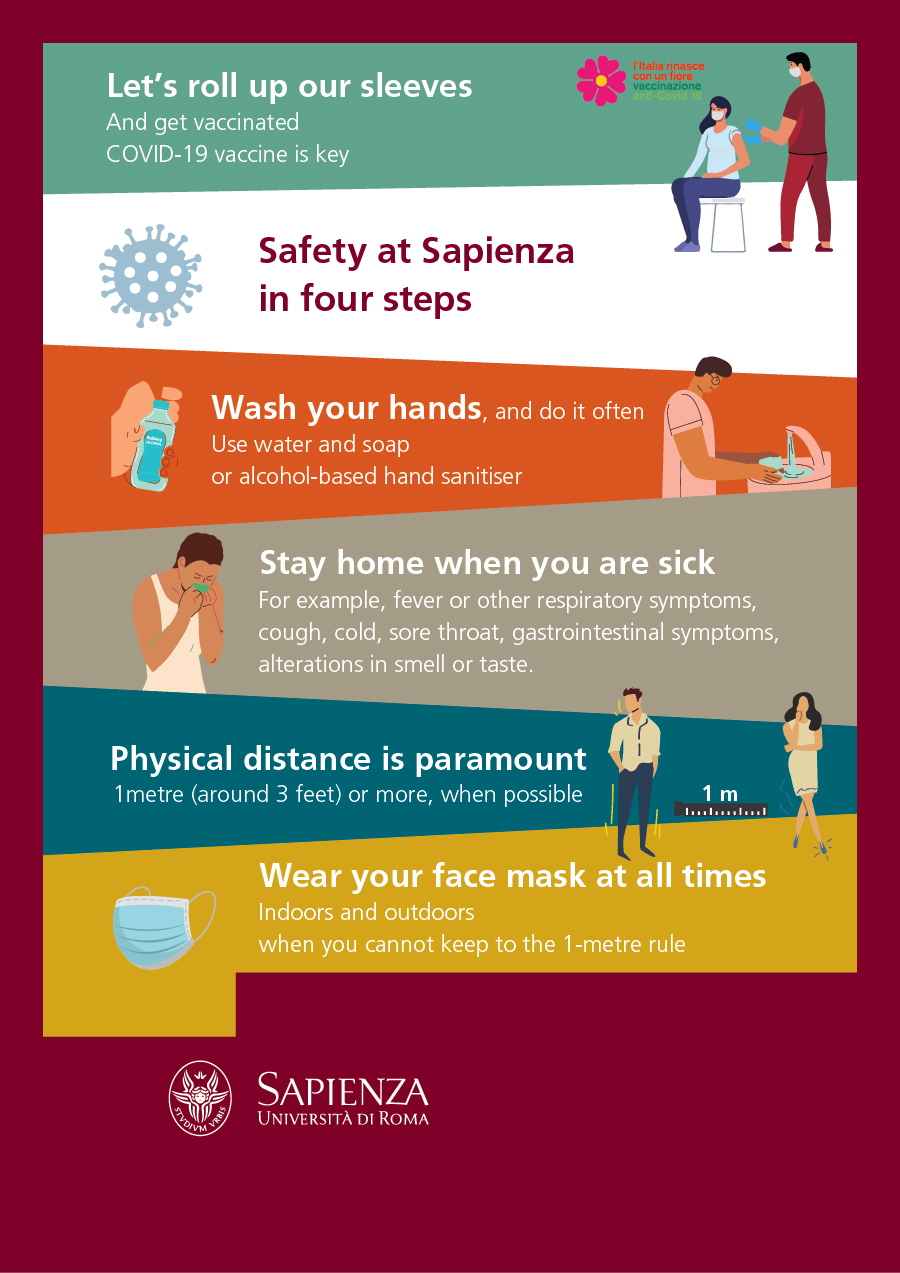 Thursday, 23 December 2021