Marie Skłodowska-Curie Actions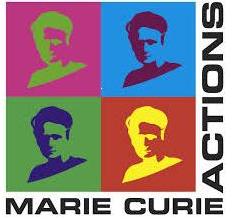 The Marie Skłodowska-Curie Actions (MSCA) promote the education and development of researchers - with a focus on the ability to innovate – in all scientific disciplines and through transnational, interdisciplinary and inter-sector mobility. MSCAs are open to researchers of all ages and experience levels of any nationality. 
MSCA Actions
Innovative Training Networks (ITN) – ITN actionsprovide educational opportunities for resarchers at the beginning of their careers, promoting joint PhD education and research programmes through European partnerships amongst universities, research institutes and non-academic organisations.
Individual Fellowships (IF) – IF actions are dedicated to expert researchers (who already have a PhD and at least four years of post-degree experience) and promote the mobility of researchers, both in and out of Europe, as well as contributing to attract the best foreign researchers to the EU. The grant provides researchers with a salary (min. one year), mobility allowance, research costs and general expenses for the host institution. Individual researchers may present funding proposals in collaboration with the host organisation.
Research and Innovation Staff Exchange (RISE) – RISE actions promote international inter-sector collaboration through the exchange of personnel, as well as sharing of knowledge and ideas for the progress of science and the development of innovation. Proposals are presented by partnerships amongst universities, research institutes and non-academic organisations, both in and out of Europe.
COFUND – this action provides additional financial support to regional, national and international research programmes aiming to consolidate the excellence of researcher eduction and develop their careers through transnational, inter-sector and interdisciplinary mobility. Funding addresses both Doctoral Programmes (for researchers at the beginning of their careers) and Fellowship Programmes (for expert researchers).
The European Researchers' Night (NIGHT) – this action aims to raise the awareness of citizens on research and innovation activities, increasing their comprehension of the significance of research and innovation and their impact on our daily lives, as well as to encourage young men and women to take up scientific careers. This is a Europe-wide public event that is held yearly, usually on the last Friday of September.
For further information and support for presentation proposals, please contact Rosa Di Stefano or Giuditta Carabella at the International Office.
International Office
Researchers Mobility and European Programmes Area 
Area Manager
Staff
Benedetta Cassani
Maria Carlotta D'Addona
Rosa di Stefano
Tel
(+39) 06 4991 0416
(+39) 06 4991 0359
(+39) 06 4991 0564
(+39) 06 4991 0719
Fax
(+39) 06 4991 0719
Spoken Languages
Italian/English
Locations
Tumminelli Building
Secondo Floor - Room 214
Piazzale Aldo Moro, 5
00185, Roma