Marie Skłodowska-Curie Actions
MSCA POSTDOCTORAL FELLOWSHIPS 2022 Call (Deadline: September 14, 2022)
MSCA DOCTORAL NETWORKS 2022 Call (Deadline: November 15, 2022)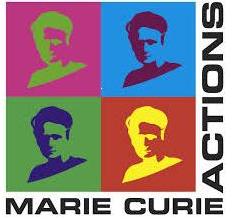 The Marie Skłodowska-Curie Actions (MSCA) promote the education and development of researchers - with a focus on the ability to innovate – in all scientific disciplines and through transnational, interdisciplinary and inter-sector mobility. MSCAs are open to researchers of all ages and experience levels of any nationality. 
MSCA Actions:
Doctoral Networks (DN)
The DN actions offer training opportunities for early-stage researchers by supporting joint research training and doctoral programmes implemented by European partnerships of universities, research institutes and non-academic organisations.
Postdoctoral Fellowships (PF)
Postdoctoral Fellowships are aimed at 'experienced' researchers (already holding a PhD) and support the mobility of researchers within and outside Europe, as well as helping attract the best international researchers to work in the EU. The grant covers the researcher's salary (minimum one year), mobility allowance, research costs and overheads for the host institution. Individual researchers can submit funding proposals in cooperation with the host organisation.
Staff Exchange (SE) 
RISE actions promote international inter-sector collaboration through the exchange of personnel, as well as sharing of knowledge and ideas for the progress of science and the development of innovation. Proposals are presented by partnerships amongst universities, research institutes and non-academic organisations, both in and out of Europe.
COFUND 
This action provides additional financial support to regional, national and international research programmes aiming to consolidate the excellence of researcher eduction and develop their careers through transnational, inter-sector and interdisciplinary mobility. Funding addresses both Doctoral Programmes (for researchers at the beginning of their careers) and Fellowship Programmes (for expert researchers).
The European Researchers' Night (NIGHT) 
This action aims to raise the awareness of citizens on research and innovation activities, increasing their comprehension of the significance of research and innovation and their impact on our daily lives, as well as to encourage young men and women to take up scientific careers. This is a Europe-wide public event that is held yearly, usually on the last Friday of September.
SAPIENZA FOR MARIE SKLODOWSKA-CURIE ACTIONS
Sapienza implements a series of initiatives to encourage participation in MSCA calls for proposals and support the academic community in preparing proposals and managing funded projects.
As part of the Sapiexcellence initiative, Sapienza reserves two calls to researchers participating in the MSCA programme. The ADD call allows the extension of the duration of a recently concluded MSCA project by an additional year, whereas the SEAL call finances MSCA proposals that, although not funded, have been deemed worthy of the Seal of Excellence award by the European Commission.
Sapienza organises annual information days on MSCA calls for the entire academic community as well as training workshops for potential applicants.
Technical Support
The Research Mobility and European Programmes Unit staff assists in preparing the project proposal by providing a 'kit for applicants' and offering a pre-screening and proposal review service. It also provides support and advice to researchers, supervisors and administrative staff during the implementation of funded projects. 
Please contact the Research Mobility and European Programmes Unit for more information and support in submitting project proposals or managing funded projects.
Locations
Tumminelli Building
2nd Floor - Room 214
Piazzale Aldo Moro, 5
00185, Rome