The importance of the Paris Agreement for mountains and their biodiversity
Meeting the targets set by the Paris climate agreement would crucially favour the survival of carnivores and mountain ungulates. That is stated by a study carried out by the Charles Darwin Department of Biology and Biotechnology of Sapienza University of Rome and published in the journal Conservation Biology
Mountains have always been a place of great biological diversity. Although it occupies a tiny part of the earth's surface, about 20%, it is home to as much as 1/3 of the world's species diversity and half of all global biodiversity hotspots.
Mountain environments have provided a refuge for many species during climate change. They may offer it again, especially for those living immediately on the fringes of mountain ranges. However, endemic species, already at risk of extinction, require imminent conservation measures.
Measures to limit global warming (to 1.5 °C and 2 °C compared to pre-industrial levels), established in the 2015 Paris Agreement between the member states of the United Nations Framework Convention on Climate Change, could also help safeguard mammals in mountainous areas.
That is what emerges from a new study conducted by Chiara Dragonetti and Valeria Y. Mendez and coordinated by Moreno Di Marco of the Charles Darwin Department of Biology and Biotechnology of Sapienza University. In particular, the researchers analysed the situation of carnivores and mountain ungulates in 2050, projecting to the future their climatic niches, i.e. the set of climatic conditions that allow the survival of a given species.
The results of the study, published in the journal Conservation Biology, show that the risk to mountain carnivores and ungulates' survival is not high and that no species has a probability of reducing its climate niche by more than 50%. Achieving the commitments of the Paris Agreement would, however, substantially decrease climate instability for mountain species. Indeed, limiting global warming to below 1.5 °C would decrease the probability of niche shrinkage by 4% compared to a high emissions scenario.
"Globally, mountain mammals may be less endangered on average than other mammals," says Chiara Dragonetti, first author of the study, "but there are important exceptions to be taken into account, such as for all highly endemic species, which will not be able to find suitable climates elsewhere".
"To protect mountain biodiversity will therefore require," Dragonetti adds, "both a firm climate mitigation policy and rapid conservation actions targeting already vulnerable species. Furthermore, targeted actions for more sustainable land use should be part of international policies to preserve tropical mountains, especially in Africa, South-East Asia and South America. These are indeed the areas of the world with the highest mountain biodiversity, but also those that face the most significant challenges in terms of development and population growth".
"The climate objectives defined by the Paris agreement," concludes Moreno Di Marco, coordinator of the Biodiversity & Global Change Lab at Sapienza University, "are the results of political negotiations that do not always find scientific confirmation with regard to biological systems. With this work, we show that not reaching the Paris agreement entails serious risks for biodiversity and the delicate ecosystem balances of mountain environments".
References
Scenarios of change in the realized climatic niche of mountain carnivores and ungulates – Chiara Dragonetti, Valeria Y. Mendez A, Moreno Di Marco - Conservation Biology (2022)
Further Information
Chiara Dragonetti
Charles Darwin Department of Biology and Biotechnology
chiara.dragonetti@uniroma1.it
Moreno Di Marco
Charles Darwin Department of Biology and Biotechnology
moreno.dimarco@uniroma1.it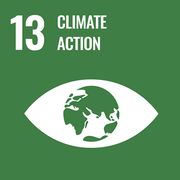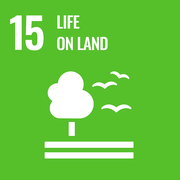 Thursday, 22 December 2022