Pathogen detection in drinking water: cheap and sustainable biosensor soon available
A new study from the Department of Medico-Surgical Sciences and Biotechnologies has developed a device that detects Escherichia coli bacteria even at low concentrations and can be reused through a sunlight-powered disinfection process. The results have been published in the journal Environmental Science: Nano
The contamination of water pipes with bacteria or viruses is not only a public health problem but also a biosecurity issue of particular relevance for any country.
Although early warning systems that monitor drinking water quality are necessary to protect the population, the main techniques for detecting pathogens require expensive equipment, specialised personnel, massive consumption of reagents and disposable laboratory equipment.
Biosensors, i.e. analytical devices that combine biological components and physicochemical detectors to detect chemical and biological substances, are a viable and effective alternative to the current detection methods.
A research team from the Department of Medico-Surgical Sciences and Biotechnologies has developed a new biosensor capable of detecting very low concentrations of Escherichia coli, chosen as a model pathogen.
The results of the study, supported by the NATO Science for peace and security (Sps) programme and the result of Sapienza University's collaboration with the CNR, Jeonbuk national university and the Air force research laboratory, whave been published in the journal Environmental Science: Nano.
'The biosensor,' says Luciano De Sio, study coordinator, 'can detect the pathogen thanks to the chemical-physical properties of gold nanoparticles (gold nanorods, AuNRs) functionalised with an antibody directed against a specific receptor and immobilised on a glass substrate.
 The results demonstrated the antibody's efficacy in selectively recognising E.coli cells due to the unique interaction between antigen and antibody.
This key-lock mechanism causes a change in the medium surrounding the AuNRs, as a result of which a colour change proportional to the concentration of the bacterium occurs.
'The biosensor realised,' continues Luciano De Sio, 'shows a detection limit of 8.4 CFU/mL, which is an order of magnitude lower than other plasmonic biosensors already reported in the literature and, therefore, more sensitive. Moreover, recognition experiments performed with other bacterial strains (such as Salmonella Typhimurium) confirm the biosensor's specificity. 
In order to give the biosensor a second life and thus minimise its environmental and economic impact, the research team exploited the properties of AuNRs of being able to convert light into heat. Thus, the biosensor can undergo a photothermal disinfection process with two laser sources (multicolour disinfection) and, after a suitable washing procedure, is ready to be reused in other recognition experiments.
Therefore, this study offers the opportunity to create next-generation biosensors that are effective and sensitive in biodetection and environmentally friendly and sustainable.
'The next steps,' concludes Luciano De Sio, 'will be to take advantage of the device's enormous versatility to use it in other fields of application, such as the monitoring of tumour markers, the specific recognition of antibodies, such as those developed following SARS-CoV-2 infection, but also the realisation of wearable biosensors for the multiple monitoring of analytes of medical interest, even in microgravity conditions. Our hope is to exploit the photothermal disinfection process induced by sunlight to generate a new class of sustainable and reusable biomedical devices'.
References:

Label-free and reusable antibody-functionalized gold nanorod arrays for the rapid detection of Escherichia coli cells in a water dispersion - Francesca Petronella, Daniela De Biase, Federica Zaccagnini, Vanessa Verrina, Seok-In Lim, Kwang-Un Jeong, Selenia Miglietta, Vincenzo Petrozza, Viviana Scognamiglio, Nicholas P. Godman, Dean R. Evans, Michael McConney, Luciano De Sio - Environ. Sci.: Nano, 2022,9, 3343 3360 https://doi.org/10.1039/D2EN00564F
Further Information

Luciano De Sio
Department of Medico-Surgical Sciences and Biotechnologies 
luciano.desio@uniroma1.it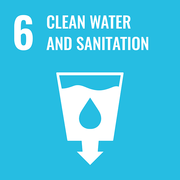 Tuesday, 27 September 2022