Sapienza is once again the first generalist university in Italy for QS World University Rankings: Europe 2024
On September 20, 2023, the Quacquarelli Symonds agency published its first-ever ranking focused exclusively on European universities. Sapienza is the first generalist university in Italy, as in the international ranking released on June 27.
In this new European ranking, Sapienza is 65th out of 688 universities considered on the European continent, in second place out of 51 Italian universities, after the Politecnico di Milano thus ranking first among generalist universities. In the top 100 European universities, there are only four Italian universities: Politecnico di Milano (47th), Sapienza (65th), Alma Mater Studiorum (78th) and the Università di Padova (89th).
Sapienza in particular came first in Italy for Academic Reputation, Employment Outcomes, and International Research Network, out of 12 indicators considered.
On June 27, Sapienza was 134th out of 1500 considered and in second place nationally after the Politecnico di Milano (out of 42 Italian universities considered).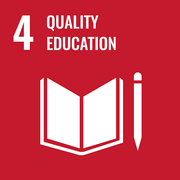 Wednesday, 20 September 2023