SensorBOA: a self-powered and connected water monitoring system
Students of the Innovative Sensing Nanoelectronic Devices course of the Master's degree programmes in Electronic Engineering and Nanotechnology Engineerings of Sapienza University developed the experimental prototype. They worked in August 2021 in the Cilento marine protected area, Campania, southern Italy, recording the acidity (pH), temperature, transparency and presence of fish or other objects
SensorBOA is an experimental prototype developed by the students of the Innovative Sensing Nanoelectronic Devices course of the Master's degree programmes in Electronic Engineering and Nanotechnology Engineering, coordinated by Fernanda Irrera of the Department of Information Engineering, Electronics and Telecommunications, aimed at monitoring fresh and sea water. San Giovanni a Piro and the Civil Defence of Scario, Campania, collaborated on the project, which ran effectively in August 2021 in the Cilento marine protected area.
It is a water quality monitoring system that measures parameters such as water surface waves, acidity (pH), temperature, transparency, electrical conductivity and ambient light. SensorBOA is also equipped with a night signal light and an ultrasonic sounder, which measures water depth to record the presence of fish or other submerged objects.
The multi-sensory buoy can power itself with a photovoltaic panel positioned on its surface. Moreover, thanks to the wireless connection, it can be easily used both in real time and offline by accessing a specific web page.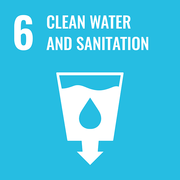 Wednesday, 17 November 2021