European Researchers' Night 2023
On September 29 and 30, the Città dell'Altra Economia in Rome (Testaccio district) will be hosting the European Researchers' Night 2023. Sapienza will participate together with the 'Science Together NET' consortium
On September 29 and 30 from 6 pm to 11 pm, the Città dell'Altra Economia in Rome (Testaccio district) will be hosting the European Researchers' Night 2023. Sapienza will participate together with the 'Science Together NET' consortium.
A large delegation from various Sapienza departments of the Faculty of Mathematical, Physical and Natural Sciences, in collaboration with INFN Roma1, will offer seminars, talks, hands-on workshops, games and experiments set up in the stands.
The main themes will be: causes and effects of global warming, environmental protection, the challenges of the infinitely large/small, modelling reality as a tool for predicting various phenomena, and the role of female scientists. All activities will be carried out by lecturers, PhD students and students mainly from the Faculty of Mathematical, Physical and Natural Sciences.
The European Researchers' Night (ERN) is a Horizon Europe project, implemented through the Marie Skłodowska-Curie Actions, which has taken place every year since 2005 in more than 400 cities across the European Union, involving more than 2 million visitors, hundreds of researchers, numerous research centres, institutions, universities, associations and other organisations involved in science dissemination.
Free access for all ages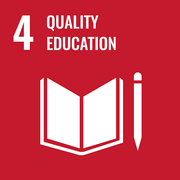 Friday, 29 September 2023