Sapienza for European Week for Waste Reduction 2021
On November 23 and 24, from 10 am to 6 pm, Sapienza's main campus will host "Sapienza Ricicla", a special event for European Week for Waste Reduction 2021. "Sapienza Ricicla" is organised by Sapienza in Movimento and Gruppo di lavoro Risorse e rifiuti, as part of the activities with the Network of Universities for Sustainable Development and Sapienza Technical Scientific Committee on Sustainability. Recycling bins for special materials will be set up at the Sapienza in Movimento's premises on the main campus, opposite the General Services building
Sapienza Ricicla: a two-day recycling collection event on November 23 and 24
During the European Week for Waste Reduction, our main campus will be hosting a two-day recycling collection event. On November 23 and 24, from 10 am to 6 pm, at the Sapienza in Movimento's premises on the main campus, opposite the General Services building, recycling bins will be set up for special materials: mobile phones, tablets, sneakers, bottle caps and books. All items can be handed in for reuse or recycling. "Sapienza Ricicla" is organised by Sapienza in Movimento and Gruppo di lavoro Risorse e rifiuti, as part of the activities with the Network of Universities for Sustainable Development and Sapienza Technical Scientific Committee on Sustainability. Retake Roma (for collection of sneakers and bottle caps), Cooperativa Sociale W.A.Y.S. Onlus (for functioning mobile phones and tablets), Nuova Acropoli Italia O.d.V. (for books - except textbooks and encyclopaedias) will take part in the event. The European Week for Waste Reduction (EWWR) promotes awareness-raising actions about sustainable resource and waste management during a single week in November.
Un mondo di plastica (November 23-26)
The Faculty of Civil and Industrial Engineering is also taking part in the EWWR with "Un mondo di plastica" (A World of Plastic), an exhibition of a world built out of household plastic waste (mainly water bottles) open to the public at the Faculty of Engineering from November 23 to 26, 2021. The project aims to raise awareness of the overuse of plastic among the entire academic community. Please click on the Italian version of this page for more information.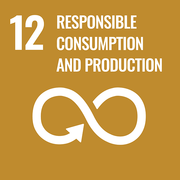 Wednesday, 17 November 2021