Sapienza for inclusion: a project funded by the Italian Presidency of the Council to tackle weight-based bullying
Sapienza is collaborating with the Fondazione per lo studio e la ricerca sull'infanzia e l'adolescenza and the Associazione SOS Telefono azzurro Onlus to raise awareness of the link between weight disorders and victimisation in the school environment
On September 2, Rector Antonella Polimeni signed the incorporation deed of a temporary association with the Fondazione per lo studio e la ricerca sull'infanzia e l'adolescenza (Foundation for the Study and Research on Childhood and Adolescence) for a project entitled "Prevenzione e contrasto del bullismo basato sul peso: sport ed esercizio fisico per un intervento multilivello" (Preventing and Combating Weight-Based Bullying: Sport and Exercise for a Multilevel Intervention).
The project aims to promote inclusion and prevent bullying of children discriminated against due to their physical condition (e.g. overweight/underweight).
Please visit the Italian version of this article for more information.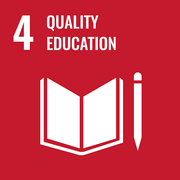 Friday, 03 September 2021