Sapienza stands next to the women and people of Iran
Sapienza is committed to supporting the women and people of Iran, condemns all forms of violence and human rights violations, reaffirms the importance of respecting freedom of expression and demonstration, and considers the promotion of peace and dialogue as irreplaceable values for coexistence.
Sapienza joined Mahsa Day, an international day commemorating the death of Mahsa Jina Amini, the young woman of Kurdish origin killed in Iranian police custody on September 16, 2022, for not wearing the hejab in what her assailants considered the "proper" way. On September 16, 2023, Rome and Milan hosted two national rallies, organised by the Iranian community in Italy, in memory of Mahsa Amin.
Participation in Mahsa Day was unanimously approved by the Academic Senate on September 12, 2023:
In line with Sapienza's ongoing commitment to the enhancement of inviolable individual freedoms and rights;
In line with all the initiatives already undertaken in support of Iranian women and young people;
Considering that respect for life and freedom of expression are non-negotiable principles for Sapienza.
On November 30, 2022, the event Campus Rally for Iran, in support of Iranian students, took place on the Main Campus.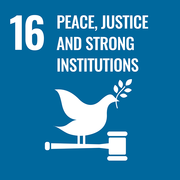 Wednesday, 13 September 2023