Sapienza: for World AIDS Day, new activities to combat and prevent HIV
On World AIDS Day, Sapienza promotes the activities of Sapienza Salute (Sapienza Health), which as of today, is enriched with counselling dedicated to sexual health, and the possibility of free anonymous HIV testing, for the benefit of our entire community
On World AIDS Day, Sapienza promotes the activities of Sapienza Salute (Sapienza Health), which as of today, is enriched with counselling dedicated to sexual health, and the possibility of free anonymous HIV testing for the benefit of our entire community.
In addition to the already well-established activities of counselling, care guidance, and promotion of health and psychophysical well-being, Sapienza Salute plans to open afternoon outpatient clinics at the Centro di Medicina Occupazionale for endocrinological, andrological and infectious diseases. Sapienza Salute (in Italian)
You can book online free consultation activities by logging in with your institutional email account. Booking
You can also get tested for HIV, free of charge and anonymously,  at the Policlinico Umberto I General Hospital. The test is carried out on the ground floor of the Malattie tropicali building (rear entrance - green door), without reservation or appointment, every Wednesday and Thursday morning.
By emailing telemedicina.infettive@gmail.com you can book a test (blood samples and swabs) for STIs (syphilis, chlamydia, gonorrhoea, hepatitis B, hepatitis C, papillomavirus) at the same facility.
On Tuesdays and Thursdays afternoons, the PrEP Outpatient Clinic on the 1st floor of the Malattie tropicali building is open (to book PrEP counselling, email prep.umberto1@gmail.com).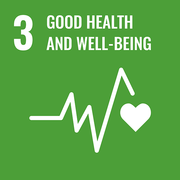 Thursday, 01 December 2022