School of Aerospace Engineering: Open Day of the Starting project
On September 23, the Starting project will be presented at the School of Aerospace Engineering. The event aims to inform and arouse the interest of the general public in space exploration, starting with the disclosure of recent Italian successes in this field
On September 23, the Open Day of the Starting - Space Technologies Addressing Research Transfer Into Nowadays Generations - project will be held at the School of Aerospace Engineering, via Salaria 851, Rome. This project is part of Sapienza University's Outreach funding and aims to inform and arouse the interest of the general public in space exploration issues, starting with the disclosure of recent Italian successes in this field. As a matter of fact, Italy has been a central figure and pioneer in space for decades, having been the third nation after Russia and America to have put a satellite into orbit.
During the Open Day, there will be visits to the laboratories, astronomical observations, debates, book presentations and a visit to the Museum of the School of Aerospace Engineering to learn more about the latest satellites built by the research team that are currently on missions in space.
The Italian astronaut Walter Villadei, who will recount his flight experience, describe the challenging process of becoming an astronaut and explain the importance of space research through its technological, medical and scientific spin-offs will participate.
The School of Aerospace Engineering has always combined traditional teaching and research activities with scientific and technological dissemination to bring future students closer to the world of aerospace engineering.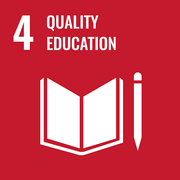 Saturday, 23 September 2023