Sapienza Nursery School has been created exclusively for Sapienza employees' children. It is located on the Main Campus, in a wide and functional structure with a private garden. The service offered by the University aims to improve our employees' quality of life, achieve equal opportunities and support their family management.
The nursery school welcomes sixty children divided into three classes: Little, Medium and Big, with attendance divided into five-time slots.
The Educational Group, the Psycho-pedagogical Group, the Management Committee, the Parents' Assembly and the Administrative Commission for the Nursery actively participate in the activities.
There are an on-site paediatric service and a canteen with an independent kitchen service. The educational project adopted aims to respond to the real needs of children and is based on an educational action aimed at building identity, autonomy and skills.
For reports, suggestions, and complaints: affarisociali@uniroma1.it
Registration for the educational year 2023 - 2024 reserved for the children of research fellows, postgraduates and PhD students. Read the call (in Italian)
Please visit the 

Italian version of this page

 for more information and details.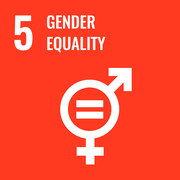 Institutional Affairs Unit

For reports, suggestions, complaints:
affarisociali
Locations
Administrative Offices:
P.le Aldo Moro, 5
Rectorate Building  I room 67
Nursery School: 
P.le Aldo Moro, 5 
Building CU011 (map)
T(+39) 06 4991.4655