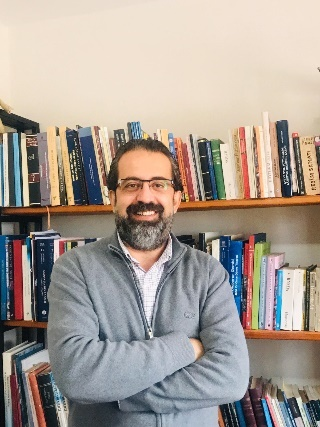 Prof. Barış Yener - Pamukkale University
Department of Classics – Visiting Professor from 15/03/2022 to 15/06/2022
Host Professor: Francesco Guizzi
The main purpose of our project is to determine a chronology for the cultural stratification of Colossae by inspecting the funerary tradition of the city. A study of the Colossae necropolis can reveal valuable information about the society, since the epigraphy and iconography details much about the deceased's life. Furthermore, the development and changes in religious practices throughout the Archaic Period to the Byzantine times can be traced into the tomb architecture. This project aims to consider the necropoleis of Colossae as more than the traditional view of cities of the dead, and study them as a living environment. In order to do so, along with the iconography and architecture, epigraphy is the main component of this project, as an instrument for the dead to communicate with the living. By examining this evidence, it is possible to understand the ways in which the necropoleis were a living environment.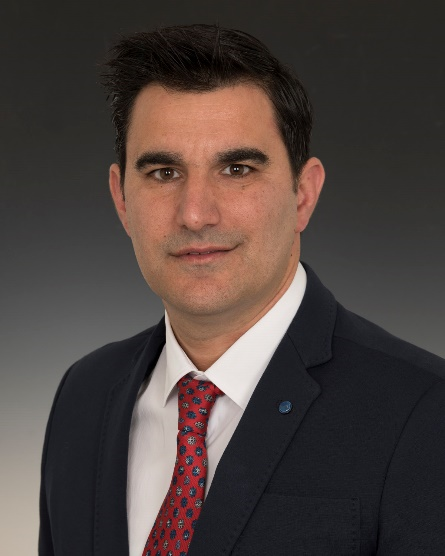 Prof. Alessio Balleri - Cranfield University (UK)
Department of Information Engineering, Electronics and Telecommunications – Visiting Professor from 1/09/2022 to 30/09/2022
The purpose of this visit is to establish a radar research collaboration with Prof. Fabiola Colone and Prof. Pierfrancesco Lombardo to address the challenge of detecting accelerating targets with low reflective properties. Detecting these targets requires a long radar observation time over which the target acceleration must be compensated for whilst keeping acceptable false alarm rates. The research aim is to develop new detection algorithms that can be ultimately employed in modern radar systems.

Prof. Mojmir Sabolovic - Prague University of Economics and Business
Department of Communication and Social Research – Visiting Professor from 08/08/2022 to 11/11/2022
Host Professor: Marco Morini
The main purpose of the visit is the high quality international interdisciplinary research, sharing teaching skills, and academic attributes to the Department of Communication and Social Research (CoRIS).The Digital Economy era completed the paradigm shift from physical to the digital services in a vertical of a Creative Industries. The gap and absence of a behavioral theory of the Creative Industries agents is the motivation of my ongoing Research Statement according to the Rational Inattention theory and Behavioral Economics approaches.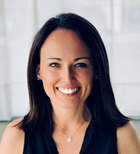 Prof. Ashley Randall - Arizona State University
Department of Dynamic and Clinical Psychology - Visiting Professor from 02/07/2022 to 02/08/2022
Host Professor: Giacomo Ciocca
The purpose of Dr. Randall's visit is two-fold. First, in her role as Editor of Personal Relationships the flagship journal of the International Association for Relationship Research (IARR), Dr. Randall will offer a workshop titled "Developing Scientific Arguments in Psychology: Writing and Presenting". Second, in collaboration with DDCP faculty and interested students, Dr. Randall will prepare to lead a pilot project (n = 10 same-gender couples) on the Couples-Coping Enhancement Training- Sexual Minority Stress (CCET-SMS) relationship education program. This project will aim to design and test the feasibility, acceptability, and preliminary efficacy of the CCET-SMS program for use in Italy.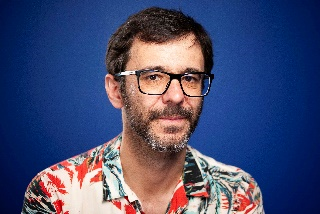 Prof. Fabrice Leardini - Universidad Autonoma de Madrid
Department of Physics - Visiting Professor from 06/06/2022 to 6/09/2022
Host Professor: Carlo Mariani
Fabrice Leardini is Associate Professor in the Department of Physics of Materials at Universidad Autonoma de Madrid (Spain). His research interests are focused on the field of growth and characterization of materials for energy harvesting and storage. During his stay at the Physics Department at Sapienza, he will collaborate with the group of Prof. Carlo Mariani for the advanced characterization of ultrathin nanostructured transition metal dichalcogenides by x ray photoelectron spectroscopy and by Raman spectroscopy. This collaboration may be of interest to accelerate the rational design of ultrathin electrocatalysts to be used as efficient electrodes for hydrogen production by water splitting.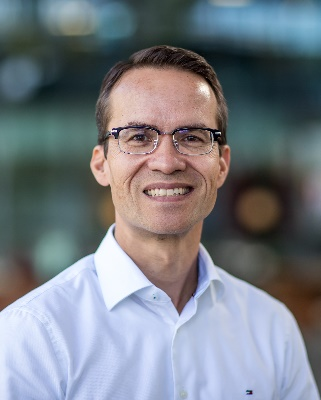 Prof. Hajo Reijers - Utrecht University
Department of Computer Science - Visiting Professor from 01/03/2022 to 31/05/2022
Host Professor: Claudio Di Ciccio
During his visit, prof. Reijers organized a series of talks within the doctoral program of the Department of Computer Science. These talks discussed the origins of the discipline, its main contributions, and the challenges ahead. He was also engaged in research activities to develop new techniques for the analysis and modeling of work processes, more specifically referred to as 'process mining' in the computer science field.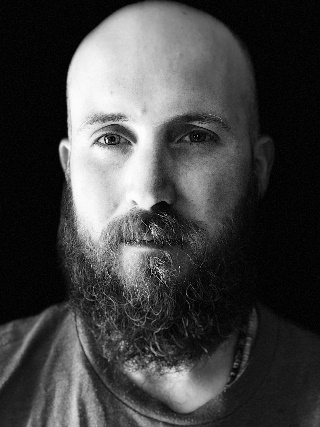 Prof. Douglas Holmes - Boston University
Department of Structural and Geotechnical Engineering – Visiting Professor from 10/04/2022 to 09/05/2022
Host Professor: Paola Nardinocchi
Douglas Holmes is an Associate Professor in the Department of Mechanical Engineering at Boston University. His group's research specializes on the mechanics of slender structures, with a focus on understanding and controlling shape change. He received the NSF CAREER Award and the ASEE Ferdinand P. Beer and E. Russell Johnston Jr. Outstanding New Mechanics Educator award. Swelling is the process by which soft materials (like gels, tissues, rubbers, and plastics) absorb liquids and expand in size. This process involves a delicate interplay between chemistry, diffusion, and elasticity, and results in complex changes in shape and material properties. Nevertheless, an extensive text on the mechanics of swelling is lacking. While at Sapienza, in collaboration with Paola Nardinocchi and Luciano Teresi, they will develop a text to describe the mechanics and thermodynamics of soft polymers with specific reference to the coupled theory of liquid diffusion and large deformations.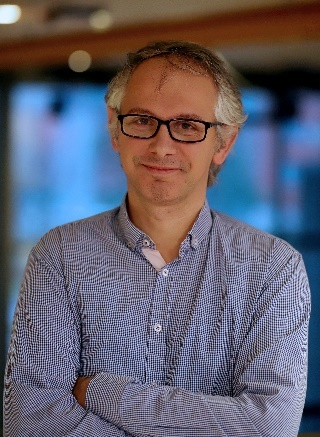 Prof. Adrian Muntean - Karlstad University
Department of Basic and Applied Sciences for Engineering  – Visiting Professor from 11/04/2022 to 10/05/2022
Host Professor: Emilio Cirillo
During his cooperation with Prof. Cirillo Prof. Adrian Muntean wishes to combine evolution equations and statistical physics techniques with numerical simulations to study challenging multiscale problems arising in both social and materials science.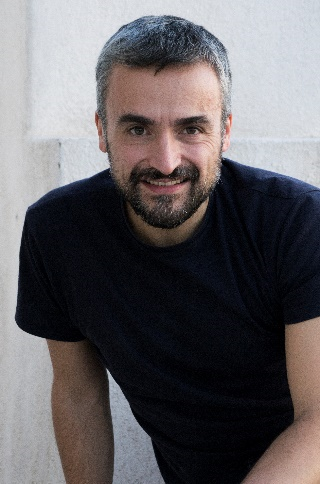 Prof. Dimitris Papanikolaou - University of Oxford
Department of European, American and Intercultural Studies  – Visiting Professor from 20/03/2022 to 19/04/2022
Host Professor: Christos Bintoudis
During his visit Prof. Papanikolaou will deliver a mini lecture course titled "Biopolitical Realism" and, together with Dr. Francesca Zaccone, he will lead an accompanying seminar on works by Mark Fisher, Paul Preciado, Edouard Louis, Maggie Nelson, as well as films by Yorgos Lanthimos and Patrizio Guzman. Prof. Papanikolaou will also intervene in Prof. Bintoudis seminar on Cavafy and translation.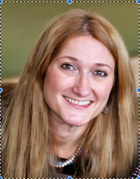 Prof. Alessandra Mezzadri - SOAS University of London
Department of Statistical Sciences – Visiting Professor from 04/04/2022 to 05/05/2022
Host Professor: Marcella Corsi
Prof. Alessandra Mezzadri during her professorship in Sapienza will engage in different research exchange events liaising with colleagues at MinervaLab. She will also explore possible common research agendas for the future, related to the field of feminist political economy, and/or sweatshops in Italy deploying Asian labour.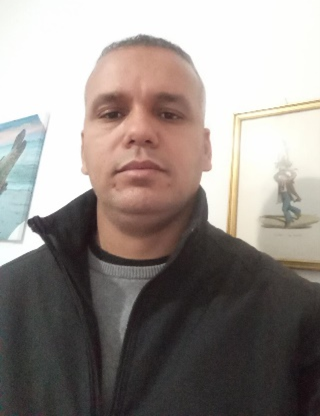 Prof. Fouad Ben Ali - University of Gafsa
Department of History, Representation and Restoration of Architecture – Visiting Professor from 01/02/2022 to 30/04/2022
Host Professor: Daniela Esposito
During his visit, Prof. Fouad Ben Ali intends to carry out innovative research on the underground and rock heritage, especially in its ecological qualities and in its architectural and cultural specificities. This research concerns, in particular, the troglodyte heritage of southern Tunisia, which has recently been proposed for inclusion in the Unesco World Heritage List, and in comparison with other settlements with the same characteristics in Europe and in Italy. Prof. Fouad Ben Ali will also hold lectures and seminars for undergraduate, graduate and PhD students of the Department of History, Design and Restoration of Architecture. These activities will focus on the safeguard and valorization of the architectural heritage and on the knowledge and conservation of local building materials.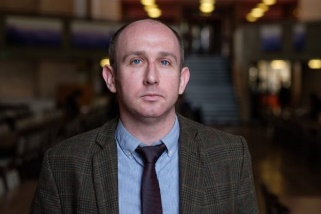 Prof. Rory Loughnane - University of Kent
Department of European, American and Intercultural Studies – Visiting Professor dal 01/04/2022 al 30/04/2022
Host Professor: Iolanda Plescia
While in Rome, Dr. Loughnane will lead graduate and postgraduate teaching sessions on Shakespeare, bibliography, textual editing, authorship studies, and life writing. He will also be conducting research in these areas of study. Another purpose of the visit is to develop and strengthen the relationship between scholars in the Centre for Medieval and Early Modern Studies at the University of Kent and those in the department of European, American and Intercultural Studies of 'Sapienza' University of Rome to facilitate future teaching and research exchange.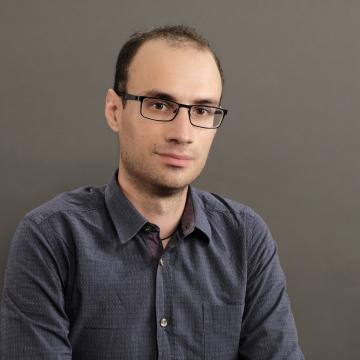 Prof. Luka Repanšek - University of Ljubljana
Department of Literature and Modern Cultures – Visiting Professor from 01/03/2022 to 31/05/2022
Host Professor: Marco Mancini
Ass. Prof. Dr. Luka Repanšek is a lecturer in Indo-European Comparative linguistics at the University of Ljubljana and Head of Department of Comparative and General Lingusitics. His teaching activities involve Vedic, Classical Sanskrit, Old Persian, Avestan, Gothic, Old Irish, Vedic Poetry, The Comparative Grammar of Indo-European languages: Phonology, The Comparative Grammar of Indo-European languages: Nominal and Pronominal Morphology, The Comparative Grammar of Indo-European languages: Verbal Morphology, The Theory of Historical Linguistics. His research is focused on the comparative grammar of Indo-European languages and the reconstruction of Proto-Indo-European, Indo-Iranian historical grammar, Celtic historical grammar, Germanic historical grammar, Venetic and Indo-European Trümmersprachen, onomastics and paleography. His teaching activities during the visit at the La Sapienza will involve the following subjects: 1) The methodology of linguistic research: Linguistic change and the method of reconstruction, 2) Introduction to Indo-Iranian languages, 3) The Middle Iranian script systems and their Aramaic origin.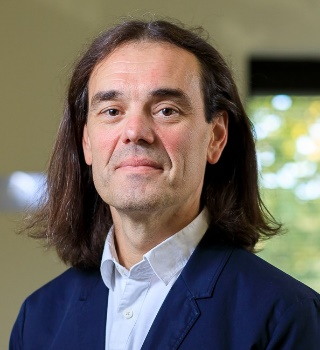 Prof. Mario Spremić - Faculty of Economics and Business, University of Zagreb
Department of Management – Visiting Professor from 14/03/2022 to 14/04/2022
Host Professor: Marco Savastano
The main purpose of the visit would be to combine research and teaching on prospective topics such as digital transformation (DT) and the concept of smart cities (SC). The key research questions to be tackled are: RQ 1: What are the factors affecting successful outcomes of digital transformation? RQ 2: What are the right indicators to measure digital business model maturity? RQ3: What kind of relationship exist between digital entrepreneurship and smart cities. The purpose of the research activity is to provide an overview of the notion of digital business model and to question which factors are affecting DT. This project is based on a mixed method research approach. Therefore, both qualitative and quantitative research phases will be implemented. More in detail, after an initial in-depth literature review, an exploratory qualitative phase will be conducted through multiple-case studies from Italy and Croatia. In this phase, new digital business models and smart cities will be deeply analysed and compared.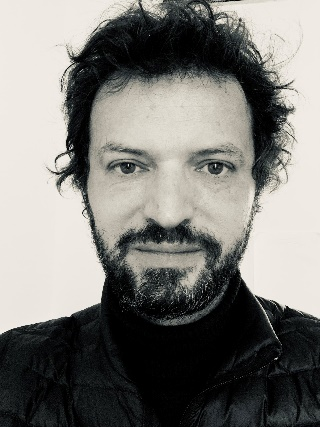 Prof. Olsi Lelaj - Institute of Cultural Anthropology and Art Studies/Academy of Albanian Studies
Department of Design and Architectural, Territorial, Environmental Technologies (PDTA) – Visiting Professor from 01/03/2022 to 31/05/2022
Host Professor: Luca Ruzza
The main focus of the visit is to offer a series of lectures, research practices and workshops intended to provide the participants with the necessary tools for questioning, reflecting and creatively engaging with problems emerging in urbanized social realities. Dr. Lelaj will assist the students to design and implement research works on issues related to urban development and regeneration.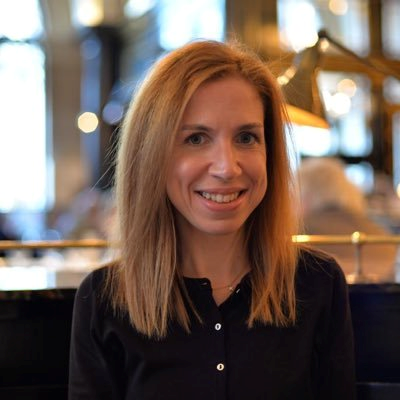 Prof. Viky Angelaki - Mid Sweden University
Department of European, American and Intercultural Studies – Visiting Professor from 01/03/2022 to 31/05/2022
Host Professor: Andrea Peghinelli
Professor Vicky Angelaki's research concentrates on post-war and contemporary Anglophone drama and theatre in its socio-political role, especially in relation to urgent debates concerning the environment and the climate crisis. During her stay as a visiting professor, Angelaki will work closely with Professor Andrea Peghinelli, whose own record on Anglophone theatre, society and politics guarantees that a focused period of collaboration at La Sapienza will deliver concrete outcomes of research excellence.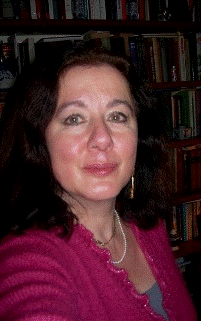 Prof. Francine Dominique Liechtenhan - Centre National de la Recherche Scientifique - Sorbonne
Department of Political Science– Visiting Professor dal 10/01/2022 al 10/04/2022
Host Professor: Roberto Valle
During her official visit in Sapienza Prof. Liechtenhan will work on thefollowing topics: the comparison between European enlightenment (Leibniz; Huyssen, Fontenelle) and the peculiar practical and military enlightenment of Peter the Great, the genesis of a myth.; the recognition of the Russian Enlightenment under Elisaveta Petrovna (Voltaire); the development of the legal Enlightenment in Russia at the time of Catherine II: Montesquieu, Diderot and the Nakaz; Frédéric-César de La Harpe and the Enlightenment Bildung of Alexander I and Alexander's plans for a constitution and the cataclysm of 1825.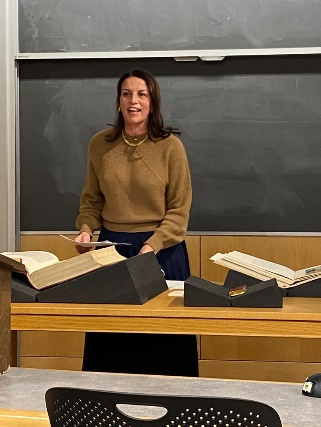 Prof. Ombretta Frau - Mount Holyoke College

Department of Literature and Modern Cultures – Visiting Professor from 28/01/2022 to 28/02/2022

Host Professor: Silvia Tatti
The activity of prof. Frau will focus on lessons on women's literature of the Italian nineteenth-twentieth century, in particular on the intellectual ones (from Sfinge, to Antelling, Jolanda, Contessa Lara) who have remained on the margins of the Italian intellectual landscape, and on the importance of material culture for the comparison between domesticity and the intellectual sphere.