Prof. Sonja Aulbach
Universitaet Frankfurt, Germany
Visiting the Department of Earth Sciences from 01/06/2023 to 30/06/2023
Host Professor: Prof. Vincenzo Stagno
Prof. Sonja Aulbach, invited by Prof. Vincenzo Stagno, will work on petrologic-thermodynamic models to trace carbon mobility in Earth's interior in various tectonic settings. This will be complemented by fieldwork in Sardinia to collect key samples and help define future joint projects, involving also students, to further our understanding of the connection between deep and surficial volatile cycles. Dr. Aulbach will share her expertise in a seminar at the school of advanced studies of Sapienza.  https://www.researchgate.net/profile/Sonja-Aulbach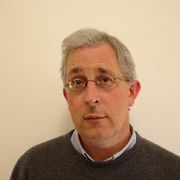 Prof. Laurent S. Fournier
Université Côte d'Azur, Nice, France
Visiting the Department of Social Sciences and Economics from 02/05/2023 to 02/06/2023
Host Professor: Prof. Alessandra Broccolini
The objectives of the research stay are as follows: -test and transpose to the Italian case the model for analyzing parties and post-covid sociability that the visiting researcher has been developing in France since 2021, -develop an analytical proposal concerning the importance of the relationship between local products festivals and the training of citizens in the awareness of socio-environmental risks, -build a collaborative Franco-Italian research network on historical reconstructions, -propose a comparative model for UNESCO heritage policies in France and Italy, -examine the specialized fund of the Central Institute of Intangible Heritage of the Ministry of Culture concerning festivals.
https://orcid.org/0000-0002-4661-5233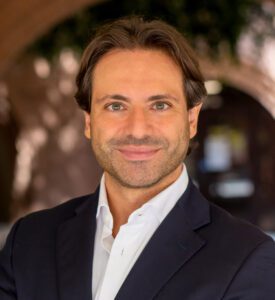 Prof. Roberto Vicinanza
 University of Southern California, United States of America
 Visiting the Department of Clinical Internal, Anesthesiological and Cardiovascular Sciences from 25/05/2023 to 25/08/2023
 Host Professor: Prof. Pasquale Pignatelli
Prof. Roberto Vicinanza, invited by Prof. Pasquale Pignatelli, will conduct research activities in the fields of aging and cardiovascular diseases. The research is part of an ongoing collaboration between the research team of Prof. Pignatelli (Department of Clinical, Internal Medicine, Anesthesiologic and Cardiovascular Sciences) and the laboratory of the Dean Pinchas Cohen at the Leonard Davis School of Gerontology at the University of Southern California (USC). In particular, the research will investigate the potential and complex interaction between a novel class of aging-regulating mitochondrial-encoded microproteins and the activity of the NADPH oxidase enzyme, identifying new plasma mitochondrial-derived biomarkers for cardiometabolic disorders.
Furthermore, the role of specific nutritional variables, including the Mediterranean dietary pattern in the modulation of mitochondrial function will also be evaluated to unravel new potential metabolic and molecular mechanisms involved in aging and longevity. 
https://gero.usc.edu/faculty/roberto-vicinanza-md-phd/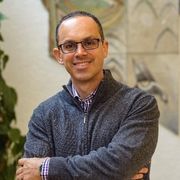 Prof. Louis Volante
Brock University, Canada
Visiting the Department of Social Sciences and Economics from 01/05/2023 to 26/05/2023
Host Professor: Prof. Orazio Giancola
The main purpose of Professor Volante's visit is to work collaboratively with his colleagues Professors Orazio Giancola and Luca Salmieri on finalizing our joint book project "The pandemic, socioeconomic disadvantage, and learning outcomes: cross-national impact analyses of education policy reforms." This edited volume will feature national profiles from Italy, England, Germany, France, Spain, the Netherlands, Belgium, and Hungary. Professors Giancola and Salmieri are two of the editors of this volume, along with Professors Louis Volante (Brock University, Canada), Don A. Klinger (University of Waikato, New Zealand) and Sylke V. Schnepf (Joint Research Centre, European Commission, Ispra, Italy). Professor Volante also looks forward to delivering seminars and working collaboratively with other faculty and graduate students in the Dipartimento di Scienze Sociali ed Economiche.
https://brocku.ca/education/faculty-and-staff/dr-louis-volante/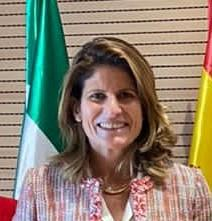 Prof.ssa María Amalia Blandino Garrido
University of Cadiz, Spain
Visiting the Department of Law and Economics of Productive Activities from 15/02/2023 to 15/05/2023
Host Professor: Prof. Vincenzo Barba
The purpose of the stay is to study various institutions of Italian Civil Law, such as adoption in particular cases or the curatore speciale, in order to obtain research results through the publication of articles, book chapters and monographs. https://orcid.org/0000-0002-9153-5566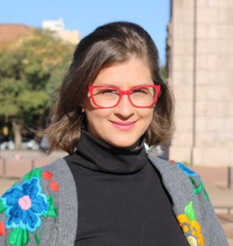 Prof.ssa Raquel Weiss
Universidade Federal do Rio Grande do Sul – UFRGS, Brazil
Visiting the Department of Social Sciences and Economics from 20/02/2023 to 20/05/2023
Host Professor: Prof. Giuseppe Ricotta
Over the last two decades Sociology has been the arena of fierce debates about its meaning and its future. The so-called "studies" - racial, feminist, post-colonial, etc - points to the fact that the social sciences have been marked by injustices of various kinds. On the other hand, such criticism is taken as a threat to disciplinary identity. As an effort to reconcile these positions, several authors have tried to take seriously the critiques made by the studies and to think of ways to transform sociology, without making it disappear. I propose to address these issues taking on two central references, the "Critical Theory of Coloniality" and the Habermasian concept of "complementary learning". A mediation of this concept will be constructed in order to think about the process of cross-fertilization between the thought developed in the North and in the global South in a symmetrical and joint manner.
 https://wwws.cnpq.br/cvlattesweb/PKG_MENU.menu?f_cod=11071BE9A89DFEE5899F24BE13B15D15#
Prof. Angelo Bertoni
Ecole Nationale Supérieure d'Architecture de Strasbourg, France
Visiting the Department of History, Anthropology, Religion, Arts and Performing Arts from 1/03/2023 to 31/03/2023
Host Professor: Prof. Lidia Piccioni

The visit is dedicated to the construction of a research project on voluntary associations for the protection and enhancement of the historical, artistic and landscape heritage that were established in Rome and Florence between the end of the nineteenth century and the early years of the twentieth century. By intersecting urban history, the history of heritage and that of urban planning, the ambition is to account for how a new way of looking at the ancient city has fueled a rich and complex reflection on the future of the modern one. Participation in educational activities and seminars completes the ones planned during the visit.
https://amup.strasbourg.archi.fr/fr/membres/angelo-bertoni
Prof. Margaret Sonmetz 
Middle East Technical University, Turkey
Visiting the Department of European, American and Intercultural Studies
Visiting Professor from 09/01/2023 to 07/04/2023
Host Professor Prof. Nadia Cannata
Research and project work related to Eurotales Museum of European Voices (Sapienza), and related CIVIS and Horizon project work. https://fle.metu.edu.tr/en/margaret-j-m-sonmez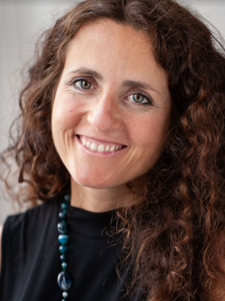 Prof. Lucia Francesca Carbone
American Numismatic Society, Stati Uniti d'America
Visiting the Department of Classics from 27/02/2023 to 31/05/2023
Host Professor: Prof. Annalisa Polosa
Professor Lucia Carbone, with Prof. Polosa, will hold a seminar for the School of Specialization in Archeology entitled The impact of Roman domination on the monetary systems of the Roman provinces (2nd century BC - 1st century AD)', with related educational workshops. The educational workshops will focus on recent research projects of the Professor, such as the Roman Republican Die Project and the Alexandrian provincial coinage - https://numismatics.org/lucia-carbone/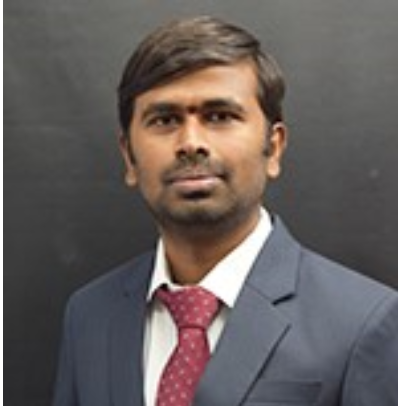 Prof. Sri Nithya Mahottamananda 
Department of Aerospace Engineering, B S Abdur Rahman Crescent Institute of Science and Technology, India.
Visiting the School of Aerospace Engineering from 10/02/2023 to 11/03/2023.
Host professor: Antonella Ingenito
Professor Sri Nithya Mahottamananda, will collaborate in the research project aimed at development of hybrid rocket motor, the research works involves establishing propellant processing unit, gaseous oxygen feed line setup and liquid oxygen feed line setup. Also, ballistic test was conducted to evaluate the hybrid rocket motor performance and combustion behaviour of paraffin wax-based solid fuel compositions. Pure paraffin fuel was manufactured as pristine samples. Activated charcoal was blended with paraffin fuel formulations. The paraffin-based fuel composition was combusted with four different oxidiser mass flux. The ballistic performance was evaluated through local regression rates, average regression rates, combustion pressure and thrust.
https://scholar.google.co.in/citations?user=Z1PbuekAAAAJ&hl=en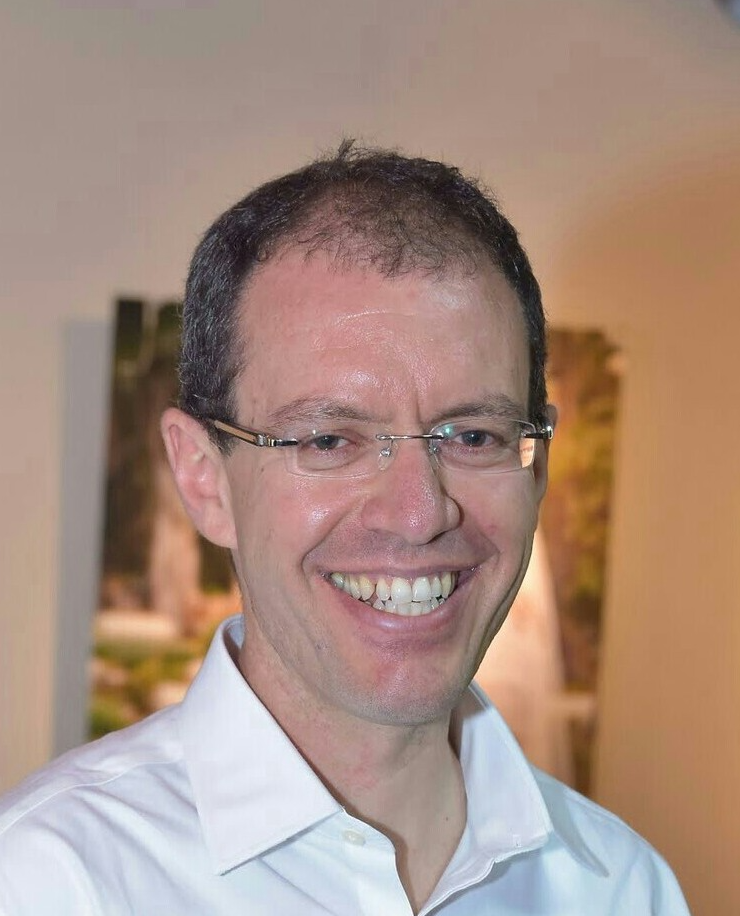 Prof. Hizky Shoham - Bar-Ilan University, Israel
Department of Communication and Social Research - Visiting Professor from 01/02/2023 to 28/02/2023
Host Professor: Lorenzo Sabetta
A series of lectures that would find space within the Fundamentals of Social Sciences course (held by Prof. Carmelo Lombardo) and in the didactic activities of the doctoral curriculum in Methodology of Social Sciences. I will give talks that will be informed by social and cultural theory, aimed at demonstrating to students and faculty uses of cultural theory.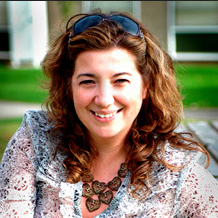 Prof.ssa Adriana Castelli - Centre for Health Economics, University of York, United Kingdom
Department of Judicial and Economic studies - Visiting Professor from 03/04/2023 to 03/05/2023
Host Professor: Prof. Giorgia Marini
Objectives of the research visits to produce a rapid review of the existing international evidence on the adoption of digital technology by healthcare providers and its potential impact on their efficiency and patients' outcomes as well as other quality of care measures, before and since the COVID-19 pandemic to evidence potential knowledge/research gaps, with the aim to develop a multi-national research project, co-led by the proponents, to investigate the intended and unintended consequences of the digitalisation of healthcare delivery on health system performance; to develop a framework for measuring the impact of digital technology on hospital performance and identify potential data sources.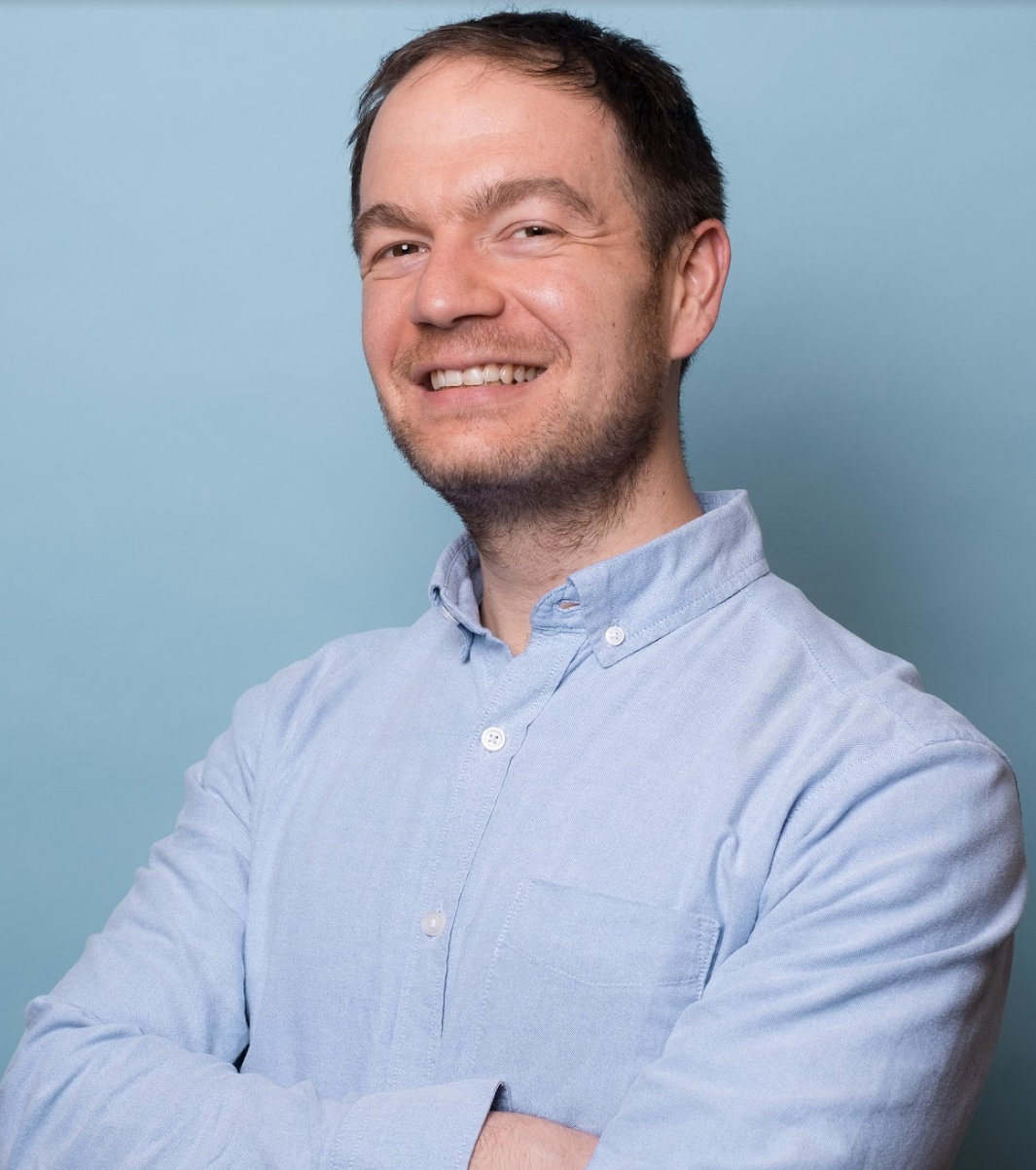 Prof. Francesco Fioranelli - Delft University of Technology, The Netherlands
Department of Information Engineering, Electronics and Telecommunications - Visiting Professor from 01/03/2023 to 31/03/2023
Host Professor: Prof. Fabiola Colone
In this project we investigate techniques for radar-based human activity monitoring and classification that are alternative to the conventional usage of dedicated active radar systems and related micro-Doppler processing. Specifically, commercial Wi-Fi systems and signals will be used, which are now ubiquitous in many indoor and outdoor environments, instead of dedicated active radars that need to be deployed ad-hoc. Furthermore, in terms of classification approaches, we propose to investigate changes of the amplitude modulations as well as polarimetric responses over time, induced by the movements of human subjects in the area under test. This is an alternative approach to the usage of micro-Doppler analysis that would require more expensive hardware and synchronisation techniques to guarantee stable and reliable coherency properties of the phase of the received signals.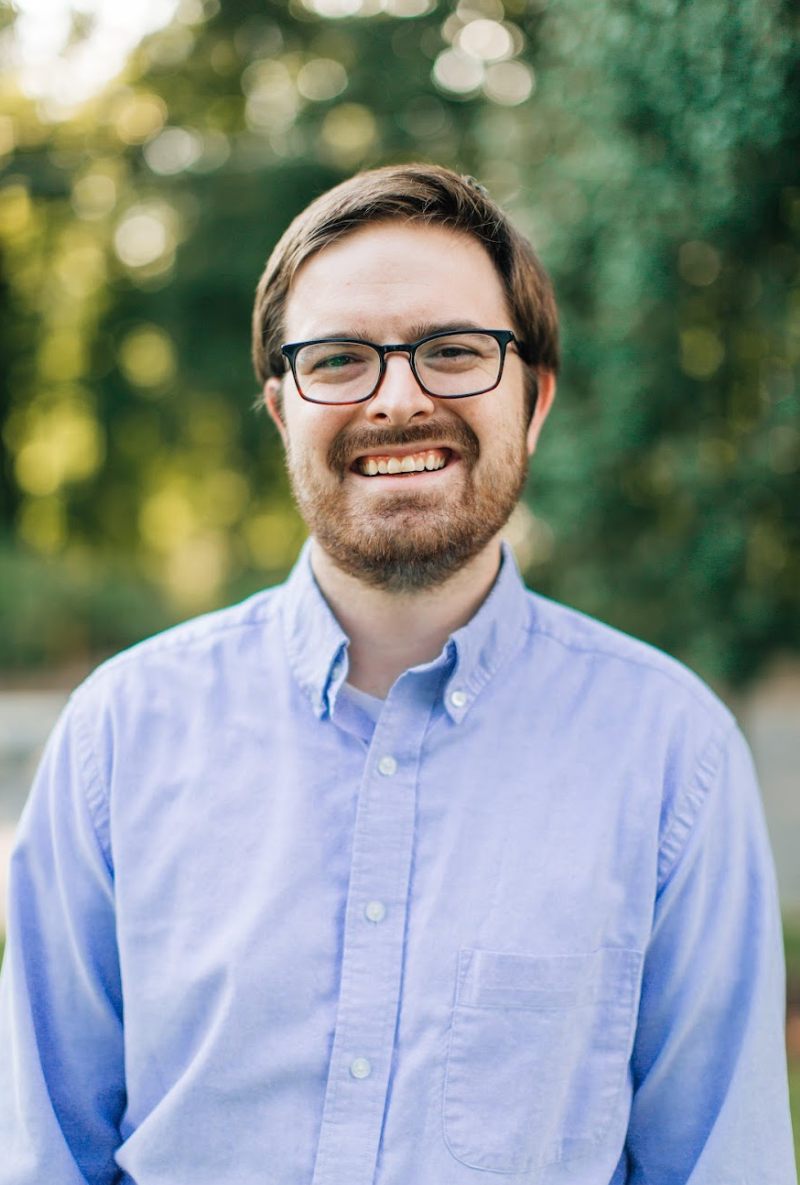 Prof. Drew Rothenberg - Duke University, USA
Department of Psychology - Visiting Professor from 02/03/2023 to 06/04/2023
Host Professor: Prof. Laura Di Giunta
To teach and interact with Sapienza students, and to conduct research with Dr. Laura Di Giunta examining how children's daily emotional experiences, and parents' reactions to those experiences, impact their mental health.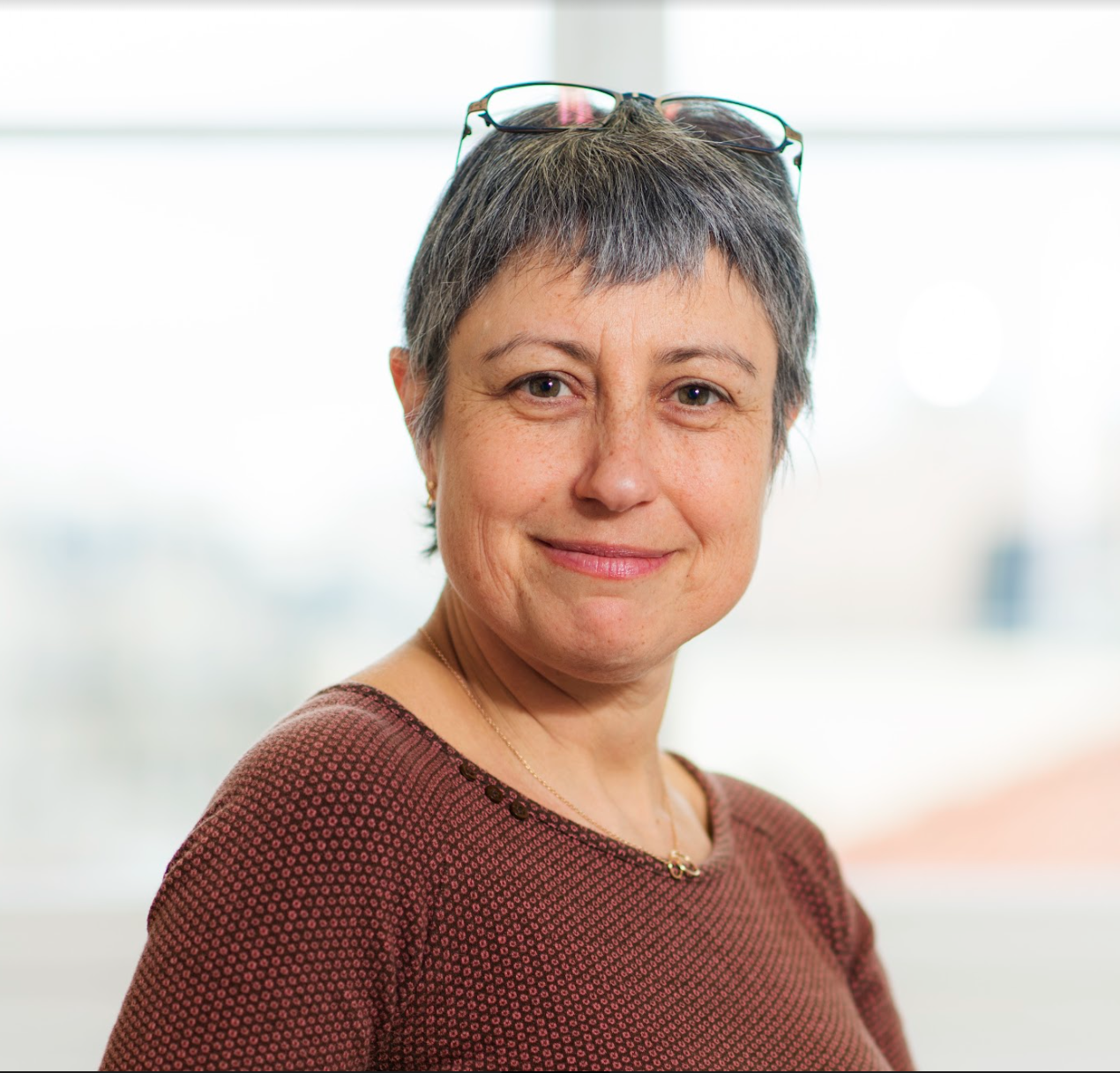 Prof.ssa Paola Barba Arimondo - CNRS-Institut Pasteur, France
Department of Chemistry and technology of drugs - Visiting Professor from 17/02/2003 to 18/02/2023
Host Professor: Antonello Mai
During my stay at Sapienza I shall be teaching and performing joint Research in the field of Epigenetic Chemical Biology.