The first step to implement and fully benefit from the research results is to identify the technology and protect it by patenting the invention. This is the starting point of the valorization process through a technology transfer process which is part of the university third mission along with education and research. This awareness has generated a growing interest among the academic community in Sapienza in warranting the protection of intellectual property, as well as the development of a competitive national and international "patent culture" accessible both to students and starting researchers.
The interactive chart below shows the distribution of active patents, constantly updated and arranged according to pre-defined technical-scientific areas. By clicking on the area you will be directed to the full data sheet of patent applications. Click here here to view the complete list of active patents.
Sapienza Patent Portfolio (until December 2021) includes 145 active patents filed (69 of which in co-ownership with public entities or private sector). Approximately 60% of priority applications were extended to international phase (87 were extended into PCT - Patent Cooperation Treaty procedure) within twelve months from first registration; 58 filing applications into national phases followed (which correspond to approximately 67% of PCT applications). During 2021 17 new patent applications were filed, fifteen of which in Italy, 1 in Europe, and 1 provisional in the USA, in addition to 10 PCT applications.
The Sapienza Valorization and Technology Transfer Office promotes and provides support to actions that improve the University portfolio and, in general, intellectual property, such as the negotiation of licensing and ownership transfer contracts, R&D contracts for know-how and intellectual property signed with  companies, start-ups, which involve applied research developed in the various departments.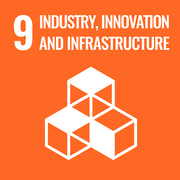 Locations
Palazzo del Rettorato
Piano terra - stanza 8