Celebrate a plastic-free graduation!
Celebrate a plastic-free graduation! 
Sapienza invites all students - particularly those celebrating graduation - to carefully avoid using environmentally harmful materials, such as metallic plastic confetti.
This small but important gesture will make a concrete contribution to the #StopSingleUsePlastic campaign and, more generally, to Sapienza initiatives in favour of environmental sustainability. The photo gallery on this page shows a small repertoire of the rubbish on the Minerva square's lawn after a series of graduation celebrations.
Unfortunately, micro waste (such as metallic confetti used at parties, but also paper tissues, cigarette butts and chewing gum) are extremely difficult to remove; not only do they litter, degrade public spaces and pollute the soil, but with rainfall, they enter the water system; their journey often ends up in the sea, creating the enormous problem of plastic in all the Planet's oceans.
Thank you for your cooperation!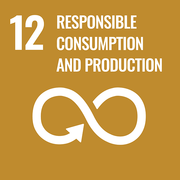 Wednesday, 18 January 2023