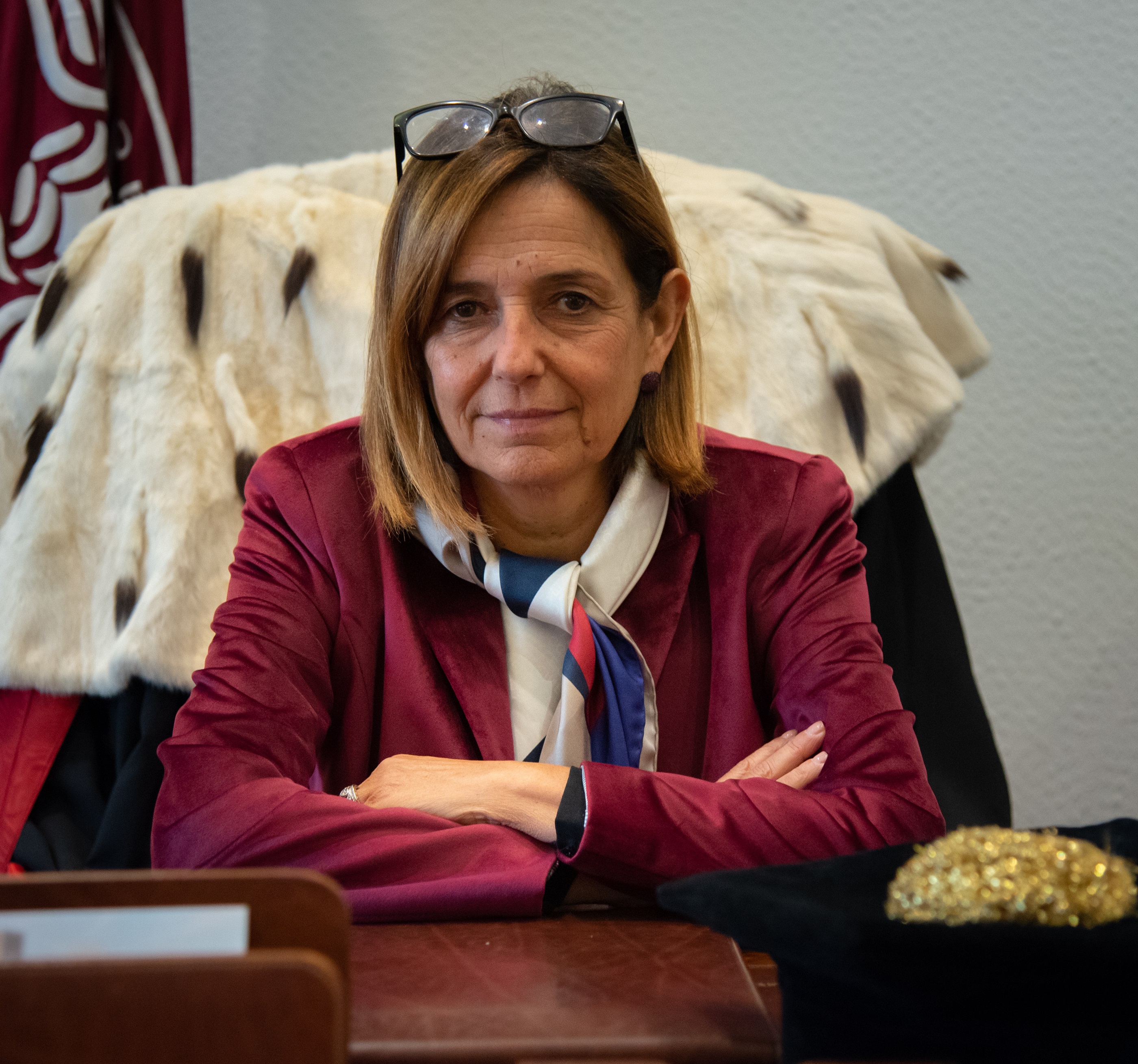 Antonella Polimeni has been Rector of Sapienza since December 1, 2020.
She was born in Rome in 1962, is married and has two children.
She has been a member of the Italian Association of Medical Doctors since 1988; she has been working at Sapienza - the University where she studied - since 1995, and is a full professor in the scientific-disciplinary sector Med/28 Dental Diseases.
At Sapienza, she has held numerous academic positions. The most recent are:
Dean of the Faculty of Medicine and Dentistry for the three-year academic period 2018-21;
Coordinator of the PhD in Skeletal and Orofacial Diseases since 2014;
Coordinator of the Specialisation School in Paediatric Dentistry since 2018;
Director of the two-year Interfaculty Advanced Professional Course in Law, Civil and Industrial Engineering, Medicine and Dentistry, Pharmacy and Medicine, Medicine and Psychology "Integrated Health and Safety Management in the Evolution of the World of Work", in collaboration with INAIL (the Italian National Institute for Insurance against Accidents at Work).
From 2013 to 2018, she was a member of the University's Board of Governors; she was Department Director and member of the University Evaluation Committee. 
She has directed the Complex Operating Unit of Paediatric Dentistry and Odontostomatology since 2003 and the Head-Neck Integrated Activity Department at Policlinico Umberto I General Hospital in Rome. She is vice-president of the Permanent Conference of Colleges of University Professors in the Medical Area; from 2010 to 2014 she was President of the College of University Professors in Dental Disciplines.
In 2019 she was awarded by the President of the Italian Republic the Honour of Commendatore dell'Ordine "Al Merito della Repubblica Italiana"; in 2021 she was awarded the Mela d'oro (golden apple) of the 33rd edition of the Marisa Bellisario Prize for the "Institutions" category. In the same year, she was appointed Vice President of the Center for American Studies, Coordinator of the CRUI Gender Equality Committee, Scientific Advisor to the Marina Militare Italiana (Italian Navy) and member of the Scientific Technical Committee (STC) of the International Festival of Health and Safety at Work organized by the Rubes Triva Foundation.
Rector Polimeni has a scientific production of over 650 publications published in international and national journals, more than 100 congressional proceedings, national and international, 6 manuals, one of which is published in English, 2 monographs. She has also edited the Italian edition of one atlas text and two manuals, as well as guidelines published by the Ministry of Health. The scientific production has been a collaboration with numerous researchers from universities and national and international research institutions.
Personal Office
Daniela De Sanctis (Manager)
Maria Ilaria De Rosa
Administrative Office
Giuseppe Lopez (Manager)
Alessia Birarelli
Telephone
(+39) 06 4991 0292
Email
rettricesapienza@uniroma1.it
Rector and Deputy Rectors' Office
Giovanni Brancato
Antonio Lodise
Alessandro Procaccini
Telefono
(+39) 06 4991 0020